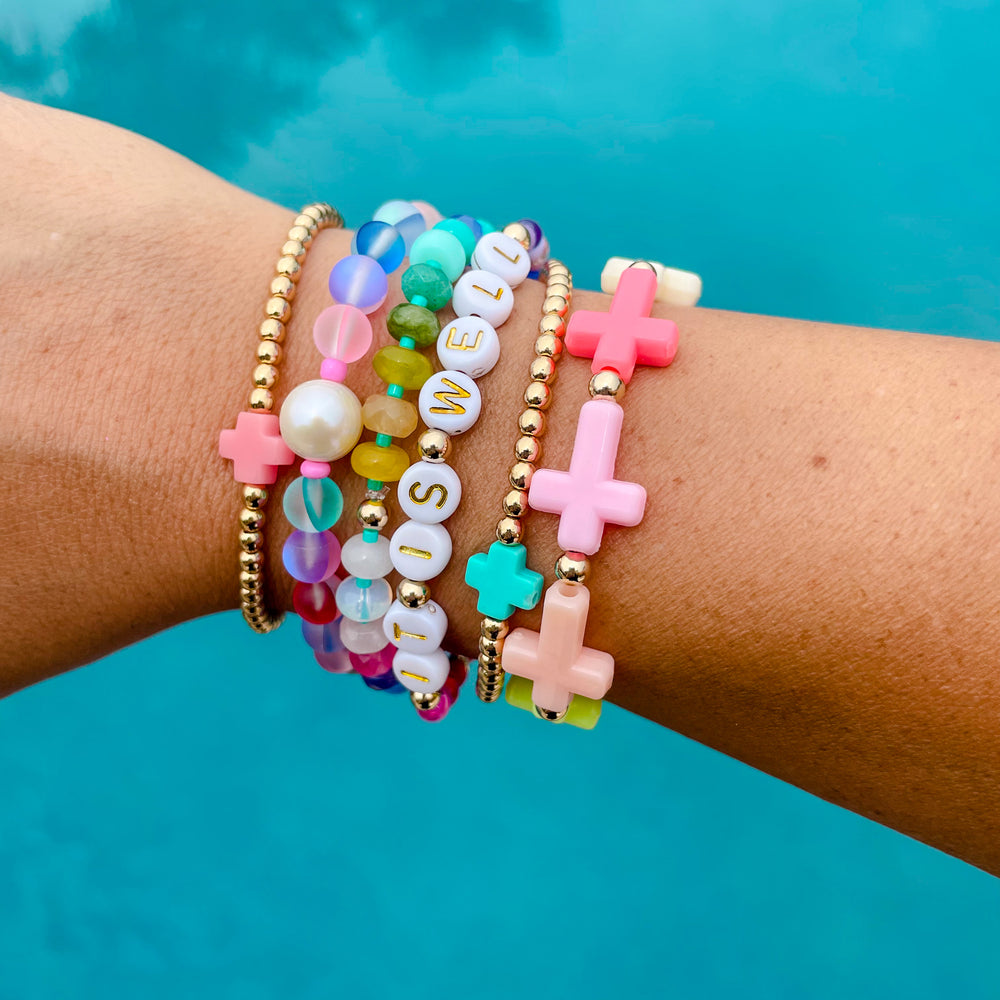 Always handmade & colorful.
Creating new jewelry is part of our joyful expression and we're always adding to our arm party!
Too many bracelets? No such thing.
Stack 'em up, girl.
Shop Bracelets
WE LOVE JESUS

Everything we create is designed with Him in mind. Sometimes it's subtle, but the intention behind every piece is to share the love of Jesus.

HANDMADE IN TEXAS

We come by our love of turquoise honestly, y'all. We're Texas girls through & through and hand string each piece with lots of love in our Sugar Land studio.

SPREADING JOY

Bright, beautiful, colorful, eclectic, joyful - those are the words we design by. We hope our jewelry brings you joy and makes you HAPPY!

GIVING BACK

We love partnering with local non-profits whether it's the giving of our time or a charitable donation. If you have a need, please reach out!
and isn't that the point of our work?
That it would produce in us and in others a character that imitates the One who made us?
Elisabeth Elliot